FIESE FRITTEN FILMABEND
Almodovar & apfelige Abartigkeiten
Wed - 26. Feb. 2020 - 20:00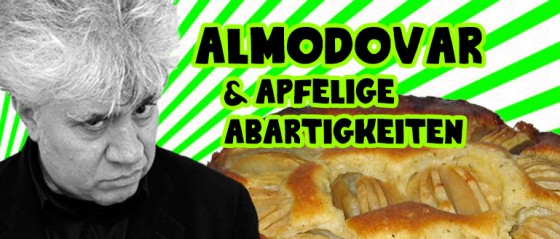 Takeover
Vinyl Only
Sat - 29. Feb. 2020 - 21:00

Hallo ihr Tanzmäuse & Bären,

nach langer Zeit findet mal wieder ein TAKEOVER statt, dieses zum ersten Mal im WP8.  Die Residents haben frei, die Decks werden überlassen:

Gogo Deetown.

Gespielt werden Perlen auf Vinyl aus den Bereichen:
6ts | Soul | Mod | R&B | Jump Blues | Ska | Rocksteady |
Punkrock | Power Pop.

!!! SOUNDS LIKE YOUR FAVOURITE MIXTAPE !!! HAVE A DATE !!!
FIESE FRITTEN FILMABEND
Huntgeburth & heftig Heißes
Wed - 04. Mar. 2020 - 20:00
Zwei Herzen aus Gold
Sat - 07. Mar. 2020 - 20:00
FIESE FRITTEN FILMABEND
Godard & gruselige Gaumenfreude
Wed - 11. Mar. 2020 - 20:00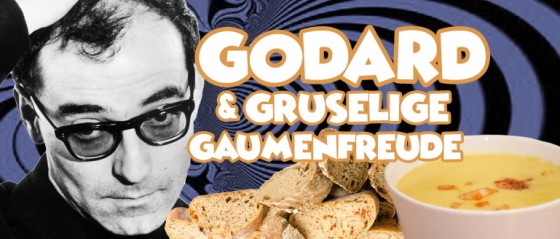 Ausstellungseröffnung
Dreizehn Positionen Zwanzig Zwanzig
Fri - 13. Mar. 2020 - 18:00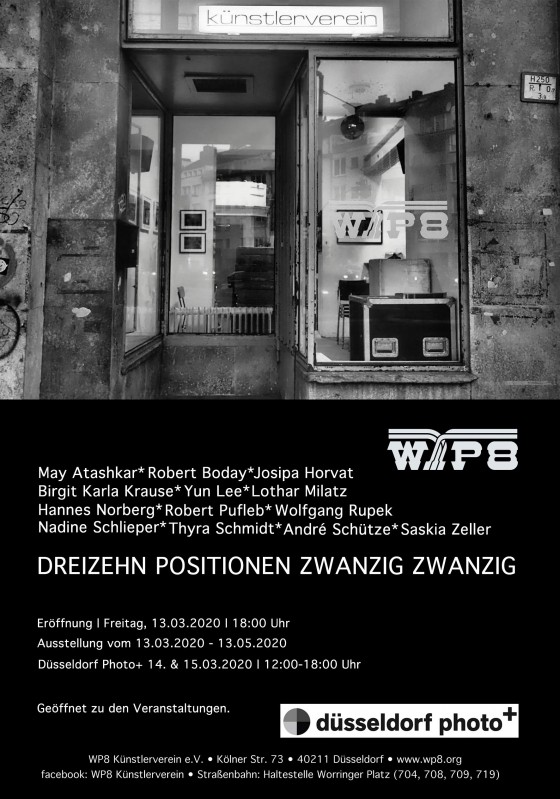 Der freieste Künstlerverein Düsseldorfs hat viele Positionen und Perspektiven. Zur Düsseldorf Photo+ 2020 stellt das WP8 dreizehn davon aus: May Atashkar, Robert Boday, Josipa Horvat, Birgit Karla Krause, Yun Lee, Lothar Milatz, Hannes Norberg, Robert Pufleb, Wolfgang Rupek, Nadine Schlieper, Thyra Schmidt, André Schütze, Saskia Zeller. Die WP8-Künstler*innen laden herzlich ein zu ihrer ersten Gruppenausstellung

 

des neuen Jahrzehnts "
Dreizehn Positionen Zwanzig Zwanzig
".
Vernissage: 13. März 2020, 18 Uhr
Geöffnet am Düsseldorf Photo+ Wochenende 14. & 15. März von 12:00-18:00 Uhr!

Laufzeit der Ausstellung bis 13. Mai 2020
Idee und Organisation: André Schütze
Konzert
Homonym & Sam Chalcraft (UK)
Sat - 14. Mar. 2020 - 20:30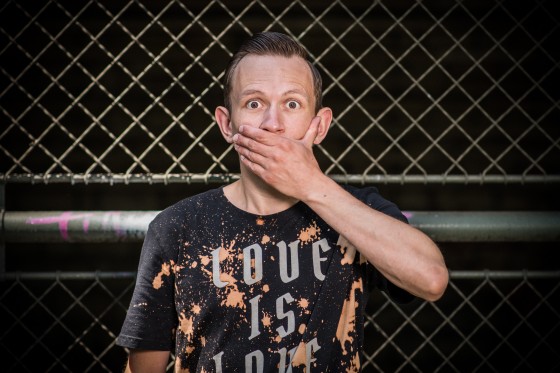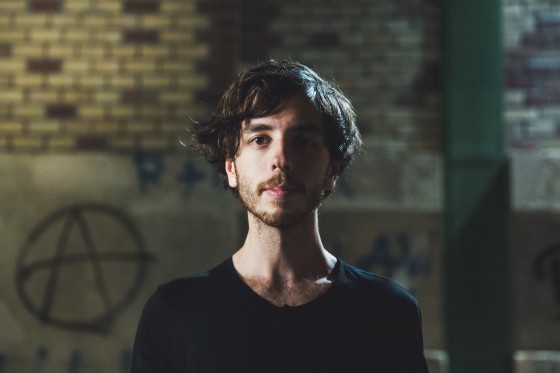 Wir haben Besuch aus BREXITLAND,

mit HOMONYM haben wir einen UK Folk Singer-Songwriter zu Gast, welcher hier schon mehrmals in verschieden Formationen aufgetreten ist.
Er kommt dieses Mal gemeinsam mit SAM CHALCRAFT.

HOMONYM is the artistic face of British singer-songwriter, Michael Dey. A Homonym describes two or more words which are spelt, or pronounced the same as one another, but have different meanings (bear, bare… stare, stair… as just a few small examples). The sound and songs of HOMONYM share that same duality; reaching from sparse, intimately sung, disconcertingly honest storytelling, to sweeping, crashing, soaring vocal melodies.

Born and bred in the bleak and brutal valleys of Northern England, Michael was raised as a multi instrumentalist in the anarcho DIY scene of Bradford, West Yorkshire; chewed up by punk rock in his teens, and spat out some years later as a folk singer. He went on to study popular music at the renowned creative hub of Goldsmiths University of London, with past peers including Damon Albarn, PJ Harvery and James Blake. Following years as a backing drummer and keyboard player, it was in London that Michael found his own voice, confidence and place as both lead singer and songwriter. This led to many years touring solo, and eventually relocating to Vienna, Austria in 2015.

With sights firmly set on a new creative outlet, the production of HOMONYM soon began, working alongside producer Markus 'Max' Perner, of Garish and Thees Ullmann, with first single 'Abel', due to be released in March 2020.

SAM CHALCRAFT

'From Busk till Dawn'; A tale in finding your feet.
It's strange how sometimes after years of being on the move, it's only when you finally find a home that the real journey can begin. When Sam Chalcraft arrived in the 'big city' of Vienna
in late 2016, guitar slung across his shoulders like a modern-day, millennial Dick Whittington, he threw himself into Vienna's thriving Singer-Songwriter and Punk scenes and embraced
any and every possible stage. From the street corner to the coffee shop, metro stations to squats, smokey bars to cosy living rooms and beyond, for three years Sam's contagiously
catchy songs, and disarming honesty have rung out to the ears of Vienna and further since to some of the continent's biggest stages (Nova Rock, Punk Rock Holiday, Bay Fest, and Mighty Sounds, to name but a few).
Having been raised upon a heady mix of Punk Rock and Ska music from an early age, one particular band to stand out for the rosy-cheeked nine-year-old Sam was Lagwagon.
Furthermore, the label One Week Records, begun by songwriter Joey Cape, produced what were hugely defining records for Sam and cooked up a dream to one-day release music under that label. Years later, after Joey and himself became firm friends following the OWR Competition, they hatched a plan to produce Sam's debut LP in an intensely creative week in L.A. Not a bad result for that nine-year-old Punk Rock bumpkin turned street musician from the seaside.

Social Media Links:

www.michaeldey.bandcamp.com
https://soundcloud.com/samchalcraft/sets/from-busk-till-dawn-press-stream/s-4YESo


Spende: 5€
Beginn: 21.30
FIESE FRITTEN FILMABEND
Rohmer & rottiges Rind
Wed - 18. Mar. 2020 - 20:00
Mood Taeg
Album Release Party
Sat - 21. Mar. 2020 - 21:00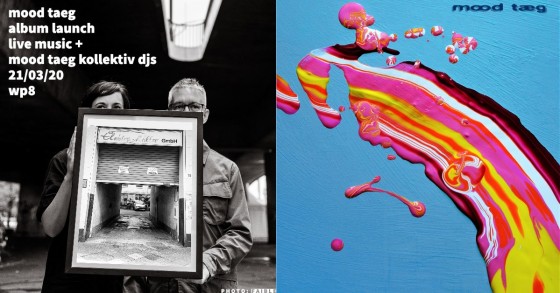 FIESE FRITTEN FILMABEND
Tati & tropfende Tomaten
Wed - 25. Mar. 2020 - 20:00
Hallo Frau Antje
Ein Interkultureller Abend
Sat - 28. Mar. 2020 - 20:00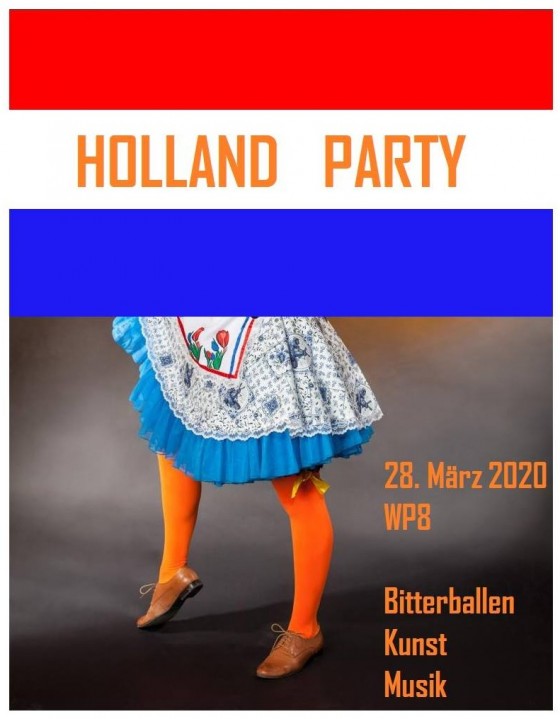 Ahoi ihr Kartoffeln,

die Kaasköpp übernehmen das Komando und zeigen das Holland nicht nur gut für´s Kiffen ist, sondern mal ne Großmacht war.
Wir selbst lassen uns auch überraschen - keine Ahnung was,
aber das was passieren wird ist so sicher wie der Käse...
ach lassen wir das! Für abwechslungsreiches Programm ist gesorgt.
De Pekel kommt na Hus!

Kommt einfach zahlreich und durstig.

Streber sniffen Pfeffer:
https://de.wikipedia.org/wiki/Goldenes_Zeitalter_%28Niederlande%29#Welthandel
Yellow Cab presents:
Disco Zéro II
Sat - 04. Apr. 2020 - 21:00
Vincent´s Birthday Bash
Special Guest: Tim Holehouse
Sat - 11. Apr. 2020 - 21:00
Babylon´s Burning
DJ´S Jay Kay & DaVe
Sat - 18. Apr. 2020 - 21:00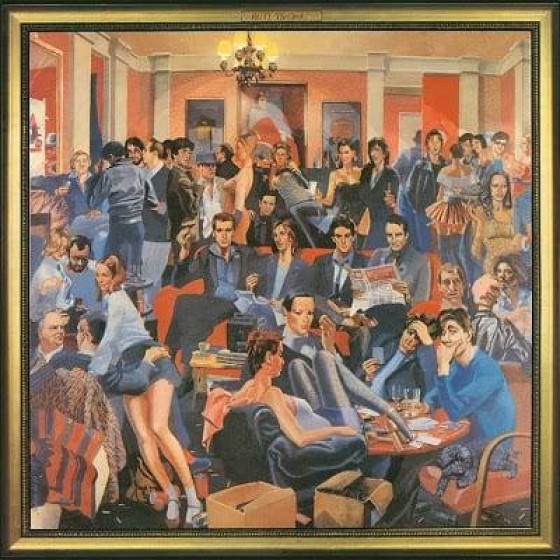 SECOND ANNOUNCEMENT FOR BABYLON´S BURNING!
YOU´LL HAVE A DANCEABLE MIX OF SKA, PUNK, POSTPUNK & ROCK´N ROLL

FREE PARKING AT THE VENUE
ADDMISSION: 5€ - FIRST DRINK INCLUDED (except Longdrinks)
Konzert
Gonzo!
Sat - 25. Apr. 2020 - 21:00
Ins Leben gerufen wurde Gonzo im Sommer 2017 von Andreas Nöthlings (Schlagzeug, Gitarre, Bass), der mit Oliver Feiter (Orgel), Bettina Mall (Gesang, Percussion, Glockenspiel, Banjo) und Axel Borrenkott (Bass) die Mitstreiter fand, um den "Beltracchi Boogie" zu kreieren. Analog zum genial-frechen Kunstfälscher, der das Schaffen der jeweiligen Künstler fortsetzte und zu neuem Leben erweckte, "gonzofizieren" sie Klassiker
von Abba, Cash, Weill u.a. in der Art und Weise, wie diese es in Zeiten knapper-öffentlicher Kassen und somit in Ermangelung eines Orchesters heute wohl machen würden. Zu hören sind Schlag- und Flaschenhalsgitarre, Hanns Dieter Hüsch-Gedächtnisorgel, polyglotte weibliche Vocals, Tenorbanjo, Glockenspiel, kleines Rhythmusbesteck inklusive Fußtrommel, Holzblock, diverse Shaker plus Ballonheuler – das Ganze liebevoll
arrangiert und dargeboten von einem modernen Unterhaltungsquartett.
Seien wir gespannt auf altbekannte Melodien im neuen Gewand!

Es erwartet uns ein tanzbarer Kirmes- und Latinosound, ungerade Taktarten u.v.m.
Heute mit Eintritt!

UK BASS
Penelope & Guests
Sat - 09. May. 2020 - 21:00
hendrik
love
Sat - 16. May. 2020 - 21:00